Do I need travel insurance?
Machu Picchu is a safe destination. Even so, many visitors prefer to travel with travel insurance. This service is recommended if you do an adventure sport or a hiking route such as the famous 4-day Inca Trail to Machu Picchu. The vast majority of visitors do not use insurance for their visit to the 'Inca City'.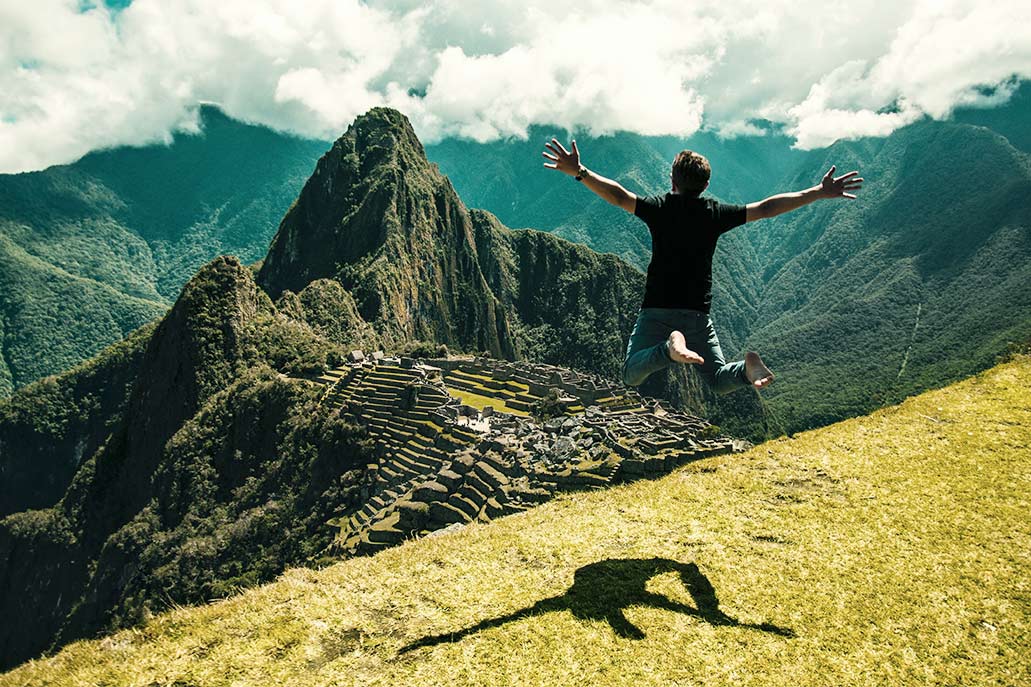 Machu Picchu, a safe destination
Is travel insurance necessary to visit Machu Picchu?
Using travel insurance is always a great option not only for the trip to Machu Picchu but for the trip to any tourist destination on the planet.
However, most tourists do not use travel insurance to visit Machu Picchu in Cusco – Peru. This is because the visit to the 'Inca City' has characteristics that make it a safe destination.
Travel insurance can be very useful in case of lost luggage, medical expenses, legal assistance or flight cancellations; something that can happen anywhere in the world.
Travel insurance on the Inca Trail to Machu Picchu?
One of the most famous adventures on the trip to Machu Picchu is the Inca Trail, a four-day hiking route that ends in the 'Inca City'.
This hike is considered a safe route. It crosses 39 kilometers of roads built by the Incas hundreds of years ago. This distance is crossed by mountainous landscapes of great beauty until, at the end, arriving at nothing less than Machu Picchu.
The Inca Trail can only be done through an authorized tourism agency. The tours do not include any type of travel insurance so if you had one, it would be an excellent option.
In general, the Inca Trail to Machu Picchu is considered a safe hiking route. The few accidents can happen in the rainy season (especially January and March) when the rains can cause rockslides. In February, the rainiest month, the Inca Trail is closed to the public.
Travel insurance for extreme adventure sports?
During the trip to Cusco it is possible to do extreme adventure sports such as canoeing, paragliding, zip-lining, rock climbing or even bungee jumping.
The best way to do these extreme sports is in the company of a tourism agency that includes all the necessary implements for the adventure. However, no tourism agency includes insurance.
Because of this, it is a good option to have travel insurance if you do adventure sports in Cusco.
One of the most famous adventure tours in Machu Picchu is the Inca Jungle, a 4-day route to the 'Inca City' in which sports such as cycling, rafting and hiking are practiced. This route does not include travel insurance either.
How much does medical care cost on the trip to Machu Picchu?
Medical care on the trip to Machu Picchu can be expensive for people who do not have an adequate budget in case of emergencies.
Some of the most recommended clinics in Cusco are: the Pardo Clinic, the Peruano Suiza Clinic, the Macsalud Clinic and the Medical's Network Cusco clinic.
Recommendations for a safe trip to Machu Picchu
For a safe trip to Machu Picchu and Cusco, it is recommended that older adults or people with heart problems have travel insurance that covers cases of medical emergencies. Although Machu Picchu is a very safe destination, it is always advisable to prevent in these special cases.
If you are looking to do extreme adventure sports, it is advisable to request a tour with a serious and safe tourism agency. On the internet you can check internet forums such as TripAdvisor where there are positive and negative comments about all the tourism agencies in Cusco.
If you plan to go on hiking routes to Machu Picchu, acclimatize one or two days before in the city of Cusco before starting the trek. Keep in mind that Machu Picchu is in a high geographical area (2,430 meters above sea level). To avoid the symptoms of the so-called 'altitude sickness' it is an excellent idea to first know the mountains of the city of Cusco (3,399 meters above sea level).
In short, Machu Picchu is a safe destination for any traveler. If you have the option of having travel insurance you will be doubly safe. However, the vast majority of visitors travel without one.